Maple, Fall Fiesta (sugar)
$

239.99 Sold Out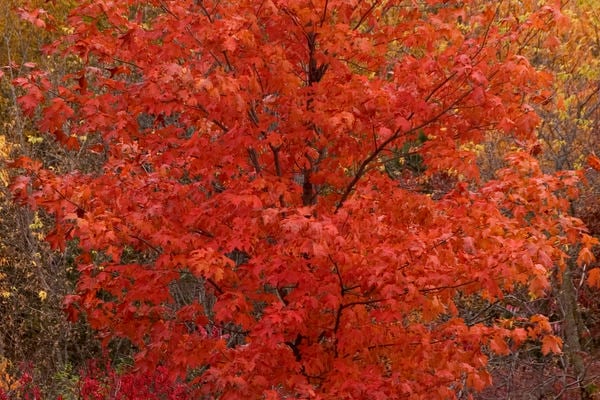 Maple, Fall Fiesta (sugar)
#10
One look is all you'll need to see that Fall Fiesta® is superior to the sort. The branching is full and symmetrical. Leathery, glossy, deep green leaves are resistant to leaf tatter and leafhopper damage. A rapid grower, easy to transplant and also resistant to sun scald and frost cracks. Outstanding fall color, shows far more oranges and reds than other sugar maples. Prefers a moist yet well-drained soil with a slight acidity for optimum growth.
Height: 50-75'
Spread: 50'
Shape: Upright, rounded
Exposure: Full Sun
Foliage: Glossy, leathery green
Fall Foliage: Orange, red, yellow
Zone: 3-7
Installation available.
Don't forget to add tree stakes to your cart!
Trees for Delivery only. Not eligible for curbside pickup.
At checkout:
Use the code FREELOCAL100 for:
Free local Delivery on orders over $100 up to 10 Mile Radius of Miller Creek.
(Note: Additional mileage charges of $1.75 per mile will apply after 10 miles)
Use code LOCALPICKUP for:
Free curbside pickup. Minimum $40 order.
After your order is placed, our staff will contact you within 48 hours to arrange your delivery or curbside pickup.
Share