Grass, Karl Foerster Feather Reed
$

34.99 Sold Out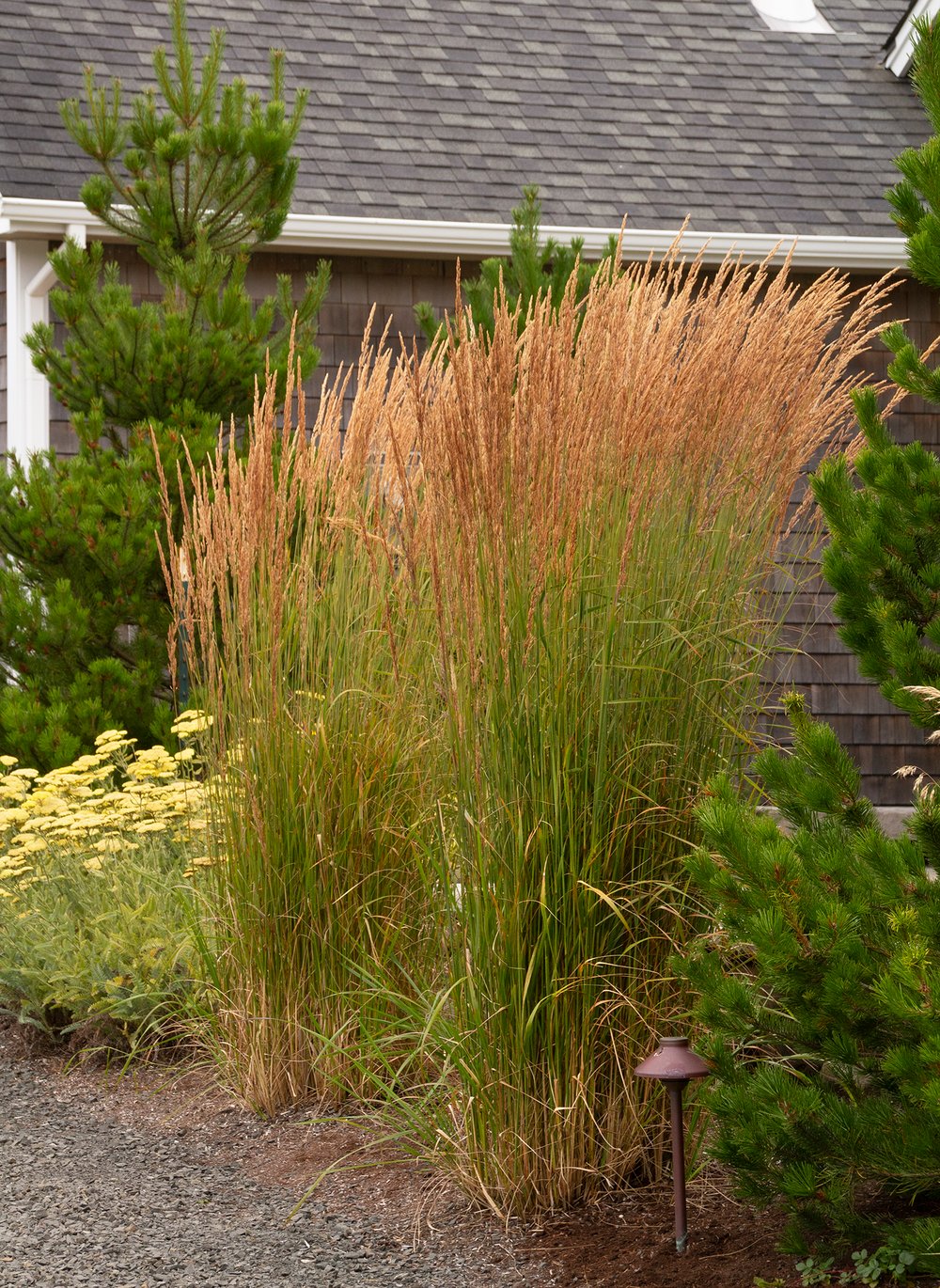 Grass, Karl Foerster Feather Reed
#2/3
Create a stunning vertical effect with feathery stalks that emerge reddish brown in spring and turn a rich golden color in fall. Blooms two to three weeks earlier than common feather reed grass. Thrives in wet soils, yet tolerates drier conditions. Stalks make great cut flowers. Sterile seeds do not produce unwanted seedlings.
Location: Zone 4, sun to light shade
Shape: Upright, arching clumps
Foliage: Green or variegated
Flowers: Summer to fall
Light Needs: Full sun
Water Needs: Water regularly - weekly, or more often in extreme heat.
36" x 18"
Pink flowers mature to
golden-brown seed heads
from June through fall.
Green foliage turns golden
yellow in the fall.
Installation Available.
At checkout:
Use the code FREELOCAL100 for:
Free local Delivery on orders over $100 up to 10 Mile Radius of Miller Creek.
(Note: Additional mileage charges of $1.75 per mile will apply after 10 miles)
Use code LOCALPICKUP for:
Free curbside pickup. Minimum $40 order.
After your order is placed, our staff will contact you within 48 hours to arrange your delivery or curbside pickup.
Share